Ledûb - Fashion brand webshop
Mens shirts webshop fully integrated with ERP system Plusmaker
WHITE and Craft Commerce entered the picture at just the right time for Ledûb's B2C brand store. This well-known shirt brand was looking for a flexible ecommerce platform that would facilitate a good integration with ERP system Plusmaker, as well as – of course – an experienced party that could make this a reality. Around mid-2020, together with Ledûb we launched a new multilingual webshop that includes Mollie integration, a blog builder, a store locator and – lest we forget – the requested Plusmaker integration. Happy customer, happy WHITE!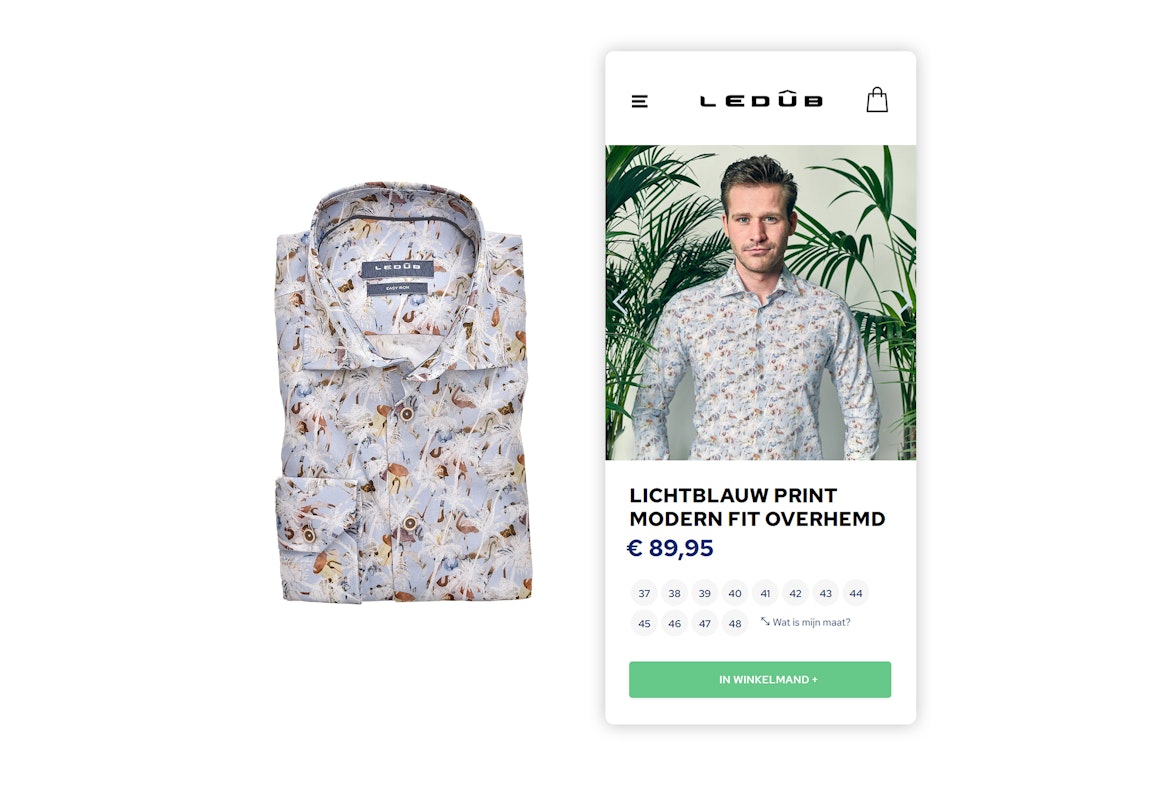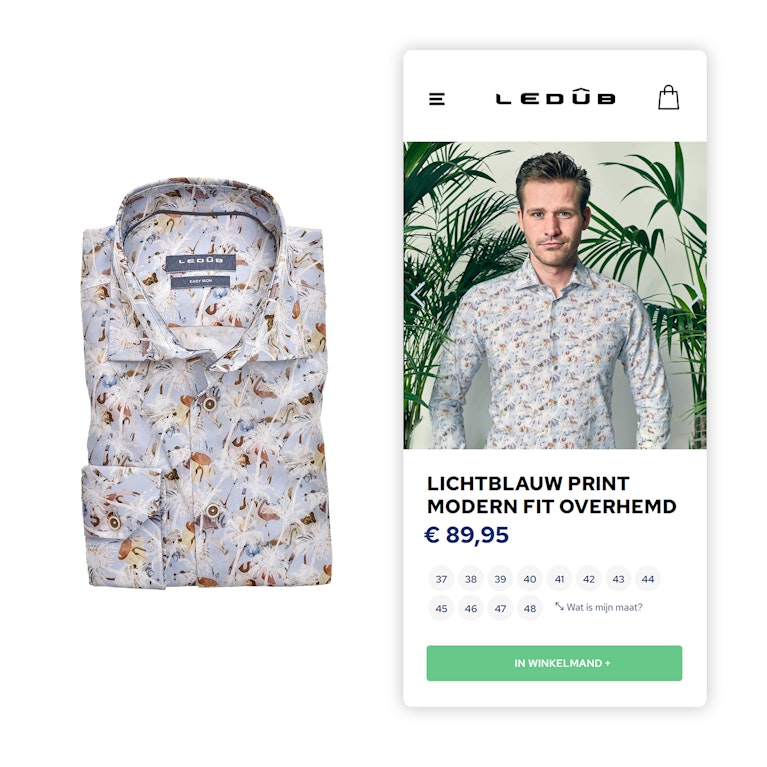 Also interested in a brand webshop?
Do you have an online project in mind for your business and want us to brainstorm with you? Enter your message below... or call ... chat ... e-mail ... LinkedIn ... us if you prefer.
Also check out these webshops