Kindermodehuis - Kids fashion webshop
Kids fashion webshop for De Suite stores
Kindermodehuis has been a WHITE customer since 2016. Initially, we built a tailormade webshop for this company, which has now evolved into a futureproof Craft Commerce webshop. Futureproofing is, after all, very important to a retail chain with lots of growth potential and an enormous range of baby & kids clothing and other products. Step 1 was a migration to Craft Commerce, while subsequent steps involved the construction of integrations with ERP system AccountView, shipment service MyParcel, email marketing platform Mailchimp and payment provider Mollie. This shop also allows different prices to be applied to different sizes. And we made sure that product descriptions can be generated automatically. All-in-all, this represents a major step forward that's bound to bear fruit in whatever form.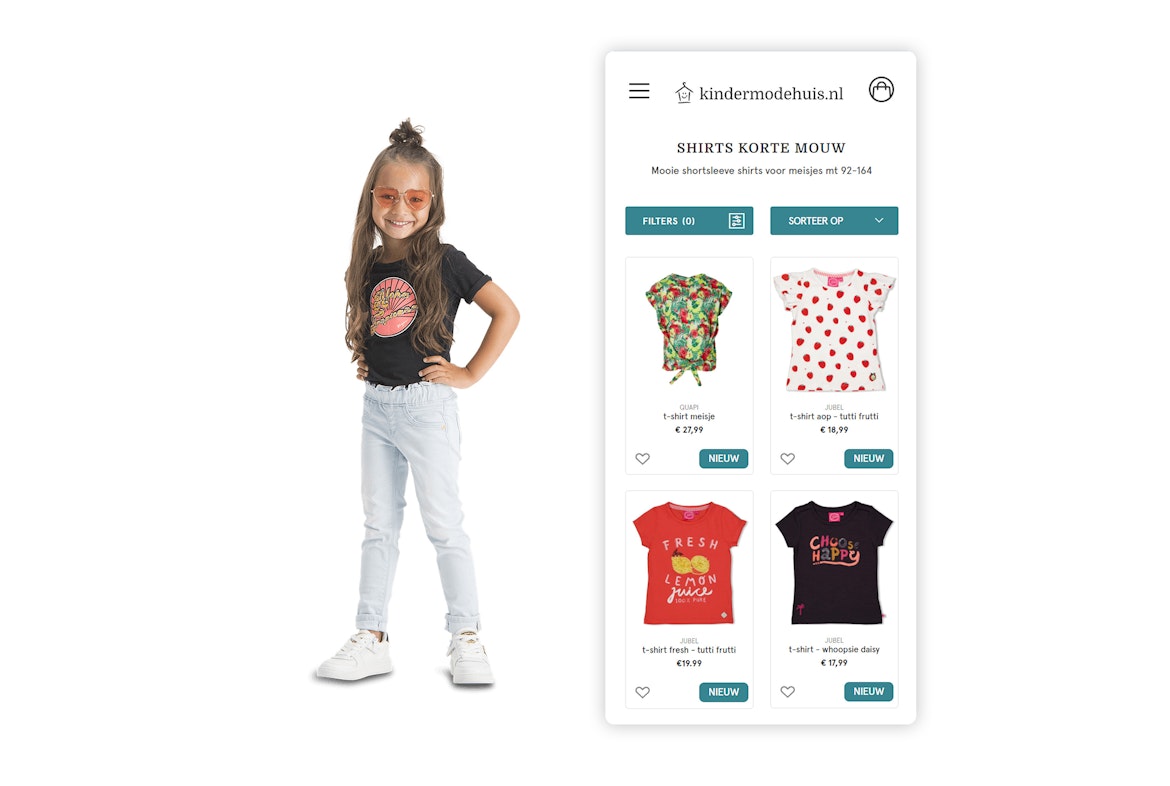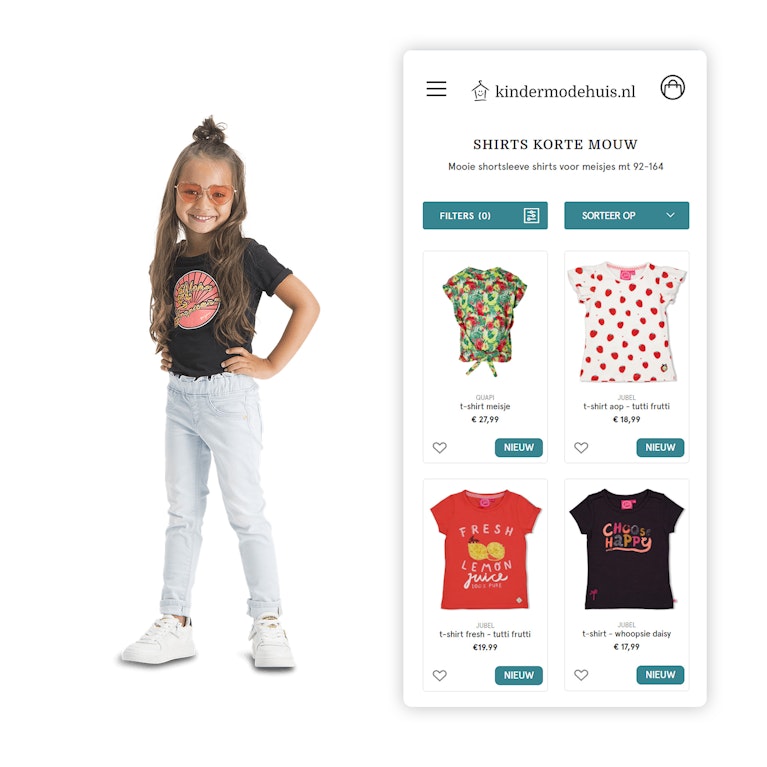 Also interested in a retail webshop?
Do you have an online project in mind for your business and want us to brainstorm with you? Enter your message below ... or call ... chat ... e-mail ... LinkedIn ... us if you prefer.
Also check out these webshops