Mega online store for Coppens Warenhuis
A mega department store deserves a extensive online store
Home accessories, (garden) furniture, household goods, toys, party items... You name it and you'll find it at Coppens Warenhuis in Volkel. Until 2013 you could only shop in their 10,000 m² physical store, because they didn't have a web store yet. Yet is the operative word here, because we sat down together with this fantastic family business and start to work on developing a comprehensive web store. And now you can shop online from the comfort of your own sofa. Unless you still have to find that comfy couch at Coppens Warenhuis, of course.
Our activities in a nutshell
Webdesign & Webdevelopment
Our team of UI/UX designers and developers has really outdone itself with this online store: from concept to user experience and user interface design.
Integrations
We developed a POS integration with SRS Storeinfo. We also created direct integrations with systems from PostNL, Trustpilot and MailChimp.
Cloud hosting
The entire technical infrastructure behind the web store is also our doing: web hosting, CDN, image processing, on-site search engine, etc.
Craft Commerce
The web store was developed in Craft Commerce. And not simply based a template, but a web store that has been fully custom made.
Integration with POS system
We'd like to take you back in time for a moment. To 2013, to be precise. Coppens Warenhuis had a website, but not an online store yet. They also didn't have POS software that kept track of the sales figures and store inventory. This led them to SRS Storeinfo, the ideal partner for providing and implementing a POS system. And, at the same time, we also came into the picture. We started with building a number of web stores and we developed an ingenious real-time integration with the Storeinfo POS software. This point-of-sale integration ensures that the products from the physical store are synchronized with the web store. And vice versa. Let's say, for example, that a product is out of stock in the store, the POS system immediately passed this information on the online store.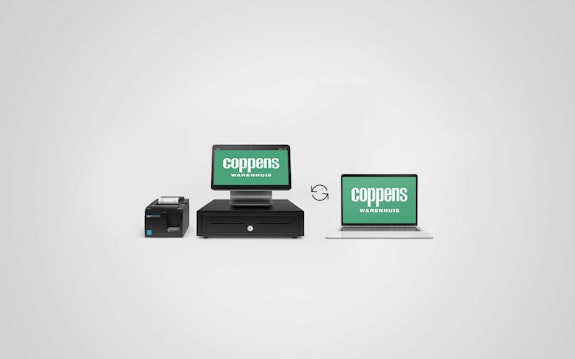 From six web stores down to one
Different web stores, you say? Yep! You read it correctly. Initially, we made a web store for each product category. That meant: a separate online store for party items, garden furniture, toys ... you get it, right? It allowed us to reach out to the very diverse target groups in a very personalized manner. But because maintaining and stocking six web stores takes up a lot of time, we decided in 2018 to merge the online stores into one clear Craft Commerce web store. You may be wondering: 'So how do you appeal to all these different target groups?' We've come up with the following idea: theme homepages. Each product category has its own summary page, each with its own specific look and feel.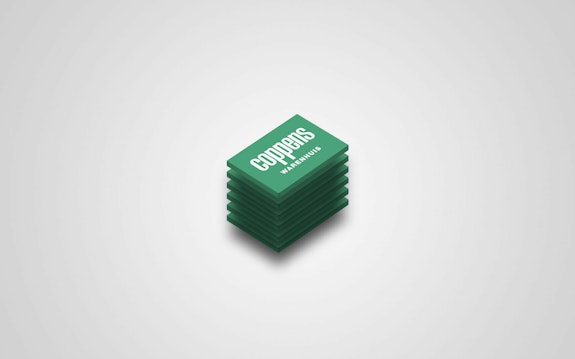 More than 25,000 items
It was quite a challenge: how do you synchronize more than 25,000 different products with the POS system? And how do you then make sure that all items are displayed clearly and concisely in the online store? We did it, even if we say so ourselves! However, then comes challenge number two. A considerable number of those 25,000 items can be ordered in different models, versions, sizes, colors, materials, you name it. Add all this up and you end up with around 75,000 different SKUs, all of which deserve a place in the web store.
Innovative search technology
So how do you make sure that huge product range is conveniently accessible?
Exactly, we use a smart on-site search engine. An example: are you looking for exactly that bright-red Brabantia pedal trash can? Then go straight for the target with the super-smart and fast on-site search engine. Once you reach the summary pages with pedal trash cans, you can use facet navigation to filter by product characteristics such as color (red) and brand (Brabantia). And there it is: the pedal trash can of your dreams. Other innovative on-site search technologies that this Craft Commerce web store uses are:
Search as you type
Good news for the impatient online shoppers among us: the search result pops up while you're typing away.
Typo tolerance
Has spelling never been your strong suit? Not a problem! With typo tolerance you get - regardless of the typing mistakes - the right (comparable) search results.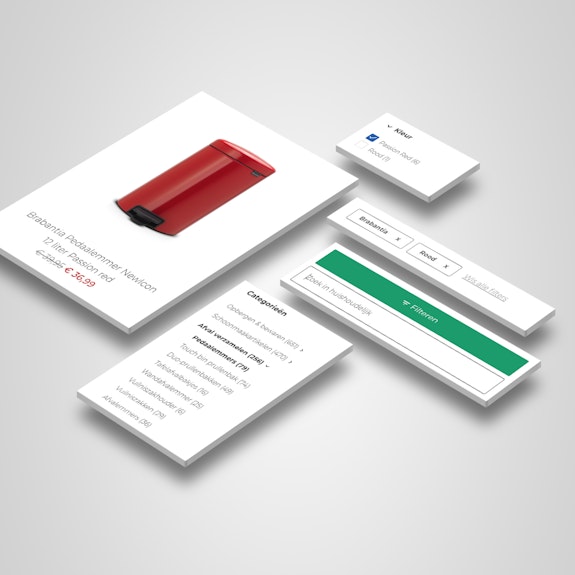 Technical details
POS integration
Seamless integration with the SRS Storeinfo software for products, stock, categories, orders, customer profiles and loyalty points.
Instant search
High-speed, intelligent search function that can search the huge range (up to 75,000 SKUs). Also searches on synonyms or spelling mistakes.
Sets of products
Combinations of different products can be made to offer complete sets. A garden table with four garden chairs can be ordered at once for a special set price.
Multi-select filtering
Also called faceted navigation. With a web store that offers such a huge range of products, good filtering possibilities are indispensable.
Extensive delivery options
Whether you order a LEGO® box or a granite table, it will be delivered to your home. And the corresponding shipping costs are automatically calculated by the web store.
Search Engine Optimization
An online store sounds great in theory, but it's all worth nothing without a good SEO setup. Through built-in optimization and automatic generation of metadata, this is an SEO facility you can really count on!
John Coppens, Coppens Warenhuis
The result
Proud as a peacock! That's what we are of the very comprehensive, complex online store of Coppens Warenhuis! The web store isn't just very clear and user-friendly, it has also led to an enormous growth in turnover. In fact, an increasing proportion of the purchases are made in the web store!
Also check out these webshops