Blue Crane - Fashion brand webshop
Shirt webshop fully integrated with ERP system
Blue Crane excels in the marketing of self-designed shirts and enduring collections. And such a brilliant brand should – of course – also have an appealing brand webshop. To achieve this, Blue Crane engaged WHITE. They gave us its technical preferences as well as a design and we immediately set to work. The result? An elaborate bilingual Craft Commerce webshop, including a stylish blog page and an integration with payment platform Mollie. To round things off, we integrated the backend with ERP system Plusmaker as well, thereby making further management of this webshop a piece of cake.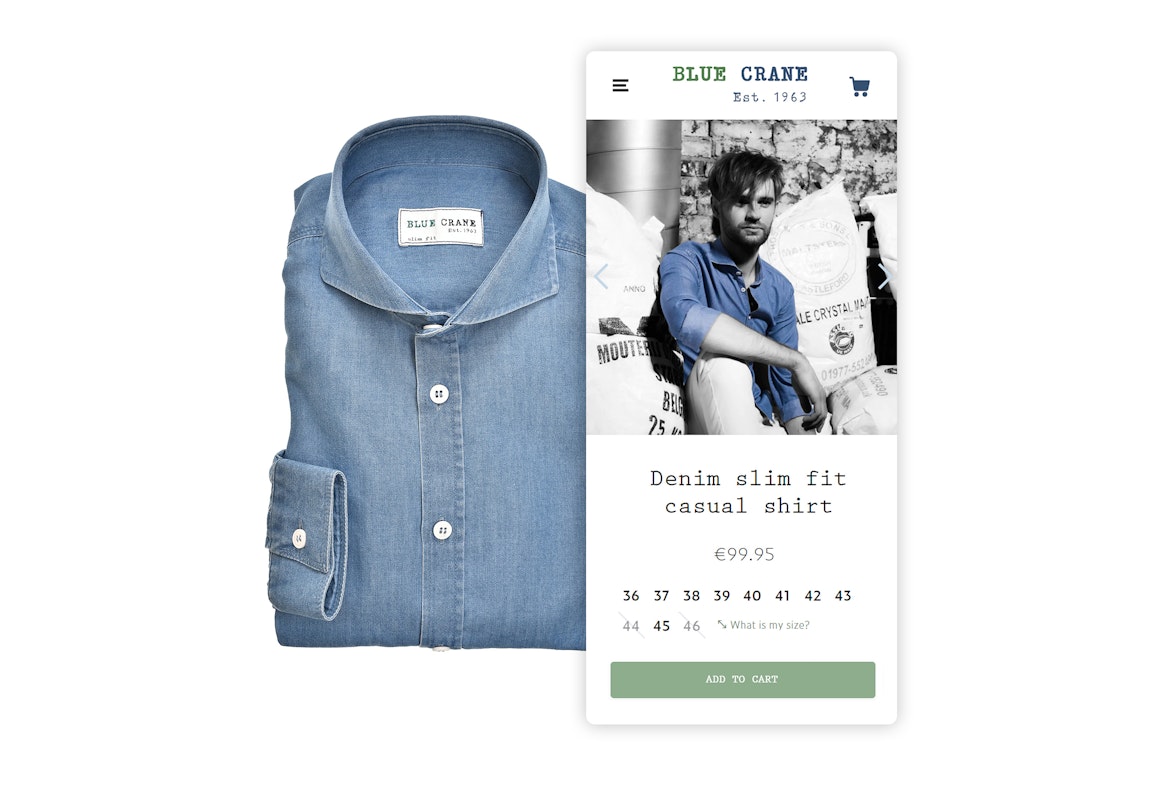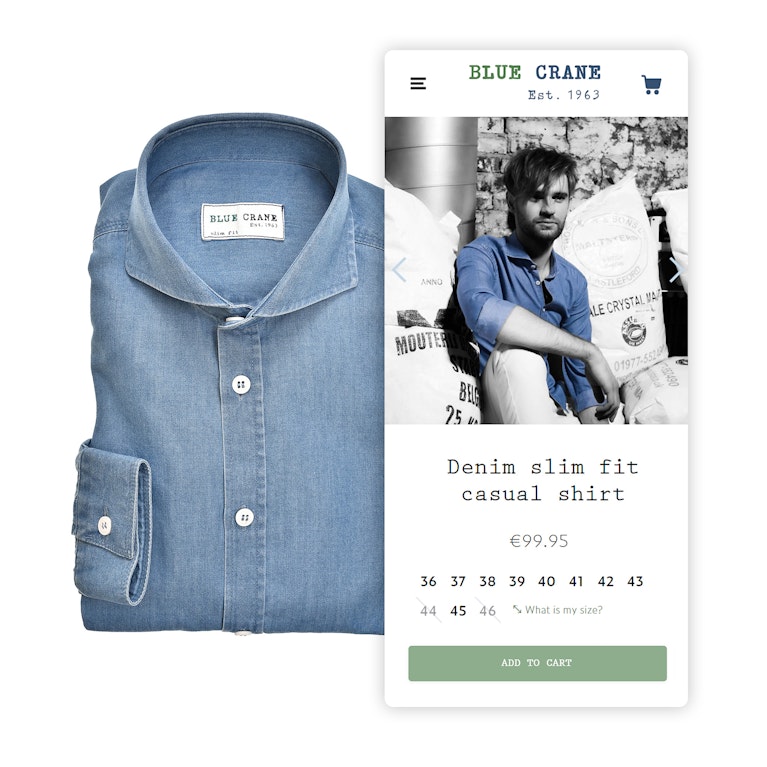 Also interested in a brand webshop?
Do you have an online project in mind for your business and want us to brainstorm with you? Enter your message below ... or call ... chat ... e-mail ... LinkedIn ... us if you prefer.
Also check out these webshops