Louis Verwimp - B2B e-commerce portal
Realization of B2B order portal, corporate website and brand websites
Since 1970 Louis Verwimp BV has been one of the leading bicycle wholesalers in the Benelux. With a range of more than 24,000 different stock items and 50 permanent employees, they are the reliable supplier and partner for the bicycle trade. The realization of the B2B order portal, corporate website and various brand websites, has made WHITE the online partner for Louis Verwimp.
Webdesign & Web development
As a renowned wholesaler of bicycles and bicycle parts with a large following of bicycle repairers, you want your ordering process to run as smoothly as possible. And personal contact with customers of course remains very important, but in 2020 customers especially want to be able to easily make their purchase. Online. And that applies even more to business customers than to a consumer.
B2B Portal
So in addition to the regular website that Verwimp wanted to improve, it was also time for that one important step: the realization of a large-scale B2B portal with which they could serve their customers even better. We have successfully set up the B2B portal for Verwimp in the latest Craft Commerce version. A large and challenging project where the end result is one that we are really proud of!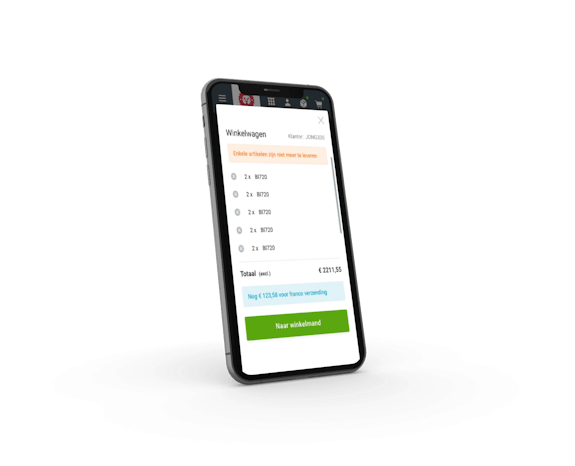 Digital transformation
In a digital transformation like this, a well thought-out plan prior to the start, can not be missing. Such a plan or research is different for every project, including Verwimp. Where essential information is usually gathered online, we were able to visit a big event for this project: the Louis Verwimp Dealer Days. The place to be to get in contact with the right target group. Because after all, the dealers are the ones who have to work with the portal on a daily basis, so their wishes and needs were extremely valuable for this research. We conducted extensive interviews and developed a detailed design based on this. With this design we laid a solid foundation which was the start of another super cool project.
A custom B2B portal
A customer portal aimed at online growth and that is ready for the future, that was the goal. The enormous range and the challenges that came with this project have made our technical brains work really hard, but finally we can say: goal achieved! We developed a fast-acting, suitable product catalog that makes searching easy. In addition, we ensured that the dynamic ordering system could deal with the many specific rules and exceptions with which Verwimp serves its customers personally.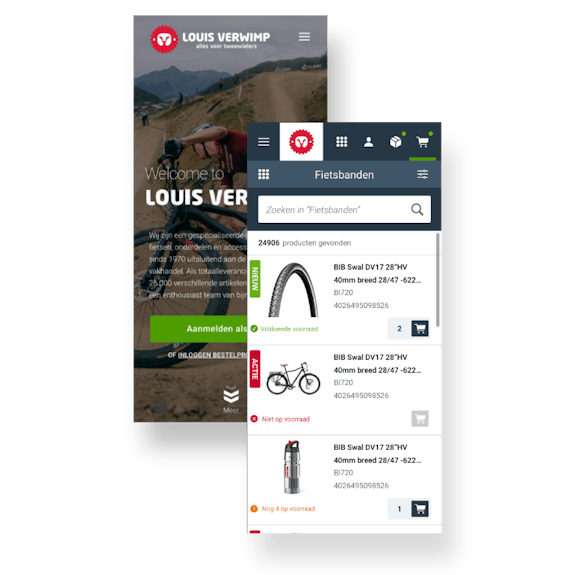 ERP koppeling
Obviously, the portal had to be fully linked to Verwimp's ERP system, and the important was that the ERP system always had to be leading and that the data had to be managed from one central point. By using our Craft Connector, we have created a robust data link that not only shows the correct data, but can also process product and stock data super-fast.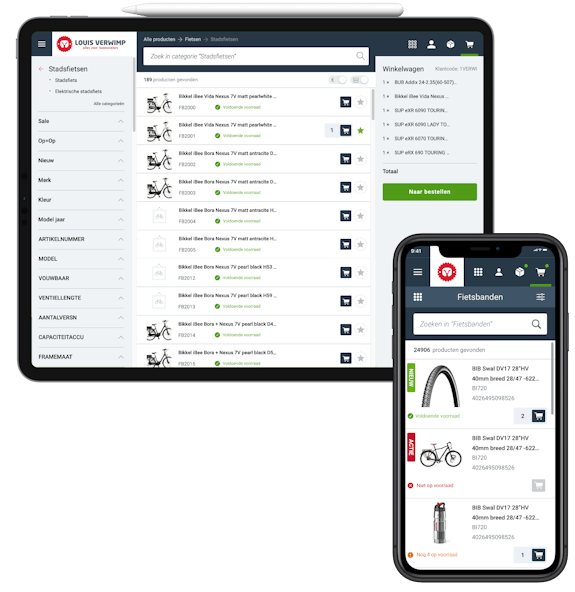 Whether this project has cool features? Hell yes! It's packed with really cool high tech stuff, but of course we can't reveal all of that! To give you an idea of the many extensive and complex possibilities, below are a number of special features from the Louis Verwimp project that we do not want to keep away from you:
Features of this B2B portal
Craft connector
Seamless integration between ERP system and Craft Commerce with two-way communication
Realtime connector
Live integration of price information, invoices, packing slips and returns
Lightning-fast product catalog
With extensive search and filter options
Multiple roles
Coordinated views for different user groups: Bicycle repairer, workshop worker, sales representative
Multi user checkout
Multiple users simultaneously fill a shopping cart and place an order
Extensive return options
A fully automated return process
Willy Senders | Finance Director
Bekijk ook deze Craft CMS websites