John Miller - Fashion brand webshop
Shirt webshop fully integrated with ERP system
A shirt brand that focuses on passionate design and craftsmanship deserves an online environment with a similar focus. Based on the supplied design, we developed a multilingual Craft Commerce webshop and facilitated an effective integration with ERP system Plusmaker. Now, products and stock levels are sent to the shop, while orders from the shop are returned to the ERP system. Finally, we created an integration with payment platform Mollie and a fantastic store locator that makes it easy to find all outlets offering the brand. With all these great functionalities this webshop is fully prepared for the next step!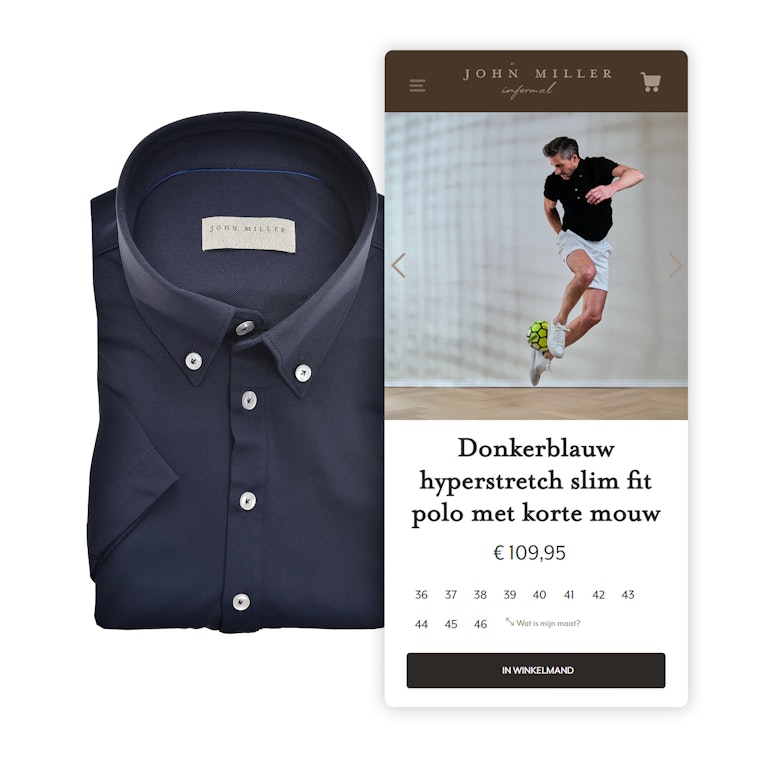 Also interested in a brand webshop?
Do you have an online project in mind for your business and want us to brainstorm with you? Enter your message below ... or call ... chat ... e-mail ... LinkedIn ... us if you prefer.
Also check out these webshops