De Galazaak - E-commerce lookbook
A lookbook yes, you read that right. Officially we are not allowed to classify the website of de Galazaak among the webshops, because visitors cannot make a purchase online. The main purpose of this website is to give potential customers an impression of the collection and prices, and then help them further in the stores. With five large, modern stores spread across the Netherlands, the Galazaak is fully equipped to advise customers personally about the perfect evening dress with matching shoes and accessories.
Years ago we developed the first version of degalazaak.nl with great enthusiasm, then in Craft 2 and Commerce version 1. The migration to Craft 3 and Commerce 3 followed in 2021. From design to development and everything in between: this website is realized by WHITE from A to Z. It's a website that we developed entirely in Craft Commerce. We made a link with StoreContrl, the POS system that is used in the stores, and ensured that all 5000+ main products, often with five or more variants, are synchronized with Craft. We also made product overviews with extensive search and filter options and images with zoom function; functionalities that really belong in an e-commerce website. Despite not being able to place an online order, the website meets the most important e-commerce requirements in all other areas. Finally, a lot of attention has been paid to optimizing the technology and content with the aim of ranking as high as possible in the organic results of the search engines. All in all a real out of the box project, and that makes it all the more fun to work on. Even after all these years!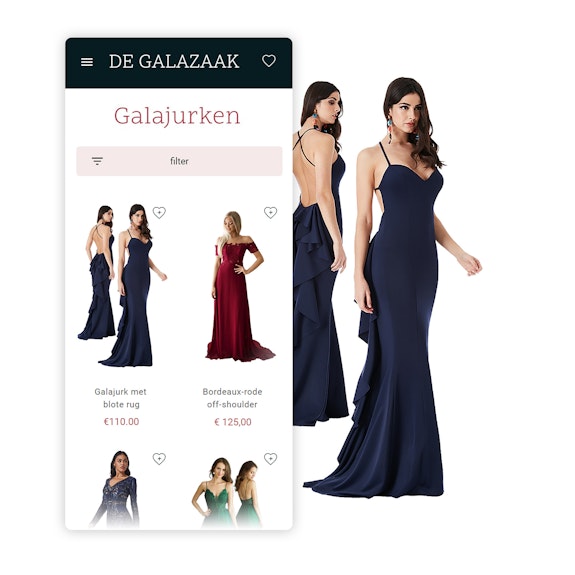 Koert van Eerten, co-owner and Marketing Director at De Galazaak
Also interested in a Craft Commerce website?
Do you want to talk with us about an online project for your business? Send us a message below ... or call ... chat ... e-mail ... LinkedIn ... us if you prefer.
Also check out these Craft CMS websites