TEFAF website redeveloped in Craft CMS
WHITE Digital Agency has redeveloped the website and portals of the world's largest art and antiques fair, TEFAF, in Craft CMS. The most important gain for galleries, partners and suppliers is the digitalisation of all services in the portal and the link with Salesforce. TEFAF (The European Fine Art Fair) organises the world's most prestigious art and antiques fair every year in Maastricht and New York. The fairs attract around 100,000 visitors. TEFAF selects some 300 of the world's leading galleries and dealers for the fairs. The organisation employs 25 specialists.
UX/UI Design
A completely new design representing TEFAF's international allure with a focus on optimal accessibility via smartphone and tablet
Web development
Website and portals developed using Craft CMS, making them future-proof due to their modular structure and scalability
Content and user migration
A smooth migration of several hundred content pages and thousands of user accounts from the old website to the new Craft CMS platform
Salesforce integration
Optimal ease of use thanks to a real-time link between Craft CMS and Salesforce for data synchronisation to and from the website and portals
The briefing for this website
TEFAF CTO: "In September 2021, we decided to give the visitor section and portal of our website a major update. The portal is the secure part of the site where galleries, dealers and all service providers for our fairs manage their business online. Things like quality reviews, logistics, stand construction, catering and security.
Our three main wishes were:
from complex customisation to a technically simpler, open-source solution with a scalable CMS based on proven technology;
better online services for visitors and in our portal;

a collaborative partner with the required technical know-how and social skills. Because we are a small team, we wanted an IT partner who would understand our needs, be easy to reach and respond quickly to questions and problems.

The website had to be ready by 25 July 2022, after the New York fair."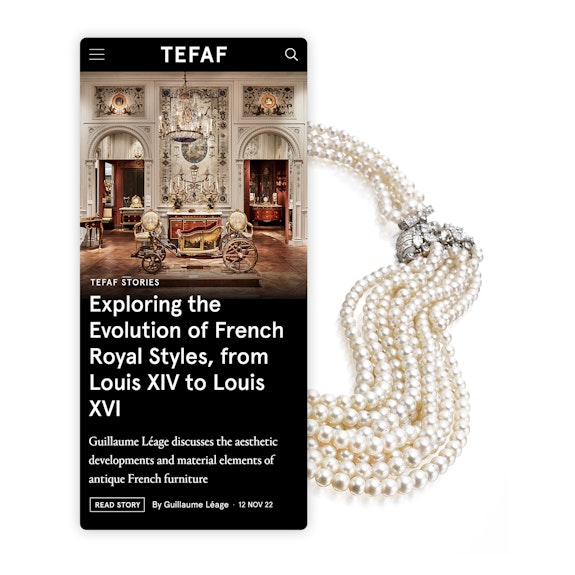 The solution with Craft CMS as proven technology
"From technical market research, Craft CMS emerged as an interesting option. What appealed to us was the use of proven technology, the modular structure, numerous functionalities and fast scalability. WHITE soon came into the picture as a partner. For us, the fact that they are a Craft Enterprise Partner was a guarantee of the best technical expertise. From the first contact, we felt a personal click and trust; a demonstration of the social skills we were looking for."
"We decided to do both fairs in 2022 with the existing website and our partner at the time. In parallel, we started working with WHITE. They built the new TEFAF website between November 2021 and July 2022, including:
redeveloping the existing website into the new Craft CMS environment, a job involving several hundred pages;
improving the design of the public pages and the portal, focusing on optimal accessibility via smartphone and tablet;
redesigning the portal for our fair partners and suppliers, including digitalising all services;
transporting the many hundreds of user accounts to the new portal;
fully linking Craft CMS and the Salesforce REST API, providing fair partners and suppliers with real-time Salesforce data synchronisation to and from the website and portals."
A marked improvement in technology, design and accessibility
"WHITE delivered the website on schedule. In doing so, we have made a huge improvement in its technology, design and accessibility that mainly benefits galleries, partners and suppliers. They can now manage their daily business related to the fair in the portal. Thanks to the links between Craft CMS and the Salesforce CRM system and with the Stripe and Mollie payment systems, they can now also record their financial transactions."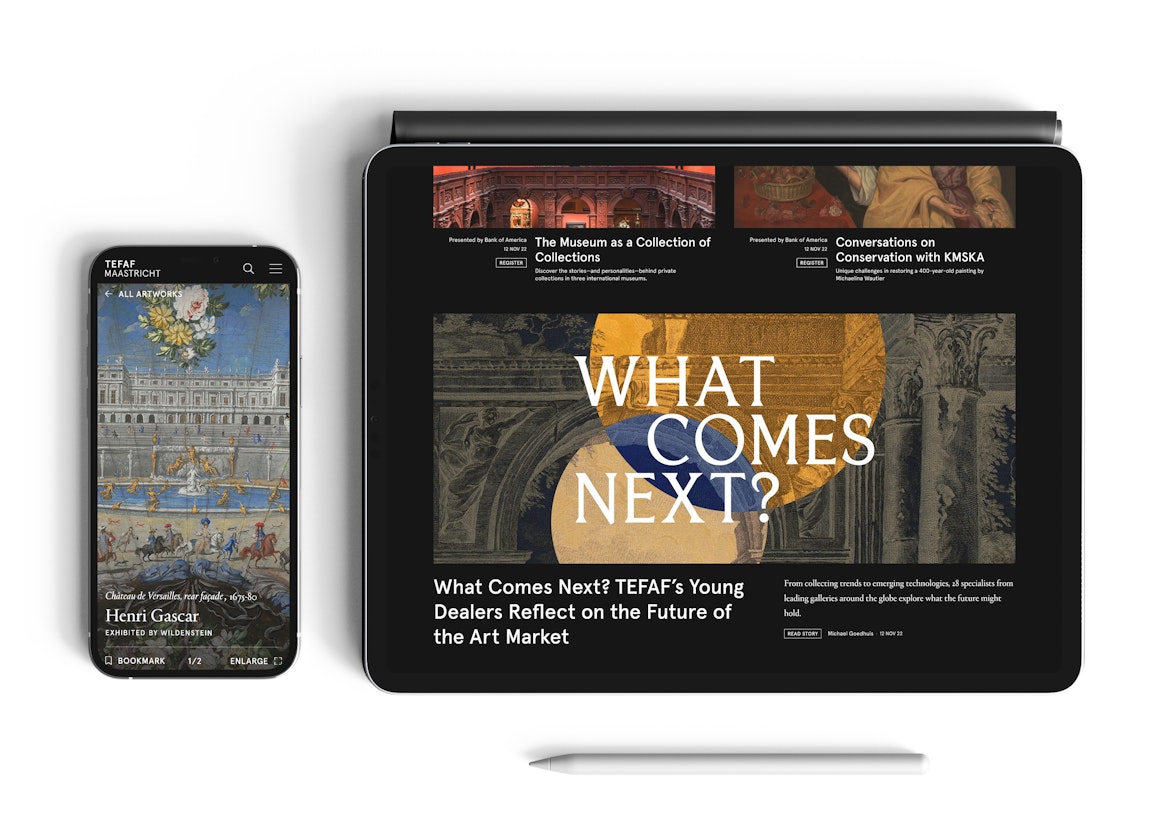 Fully digitally integrated vetting solution
"In particular, the vetting process is much more efficient on the new website. This process - in which experts assess all art objects behind closed doors prior to the fair - is crucial for TEFAF. Where previously this was done on paper, it is now fully digital with an integrated vetting solution optimised for tablets and linked to the portals. Management and maintenance of the website is much more efficient as WHITE is our single point of contact for this."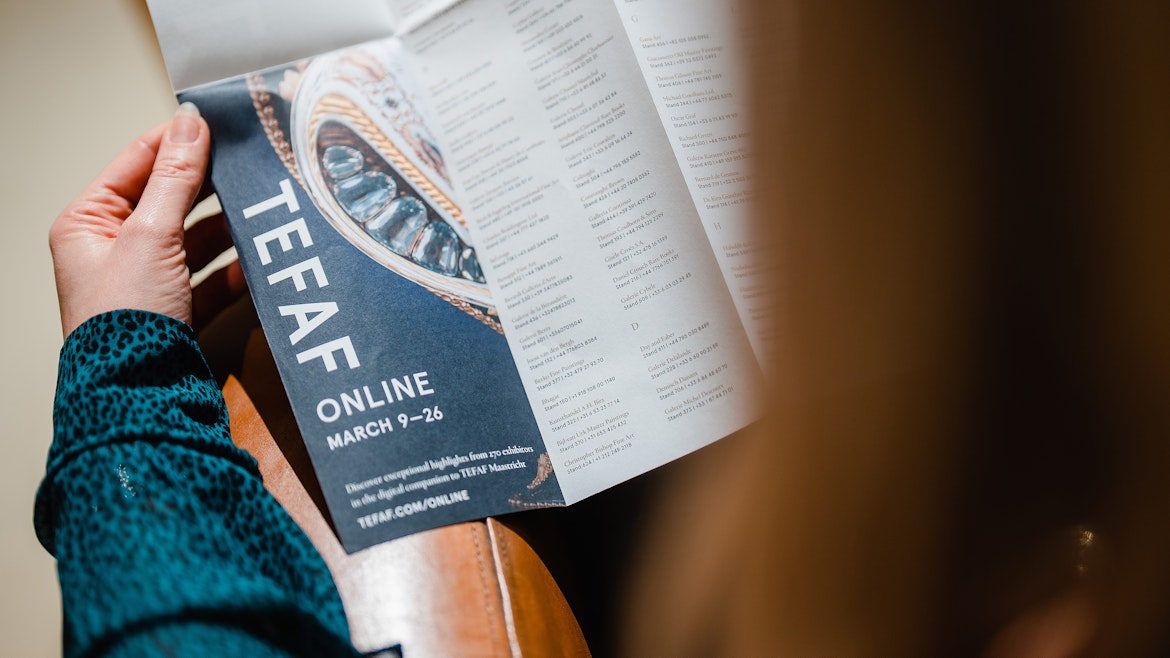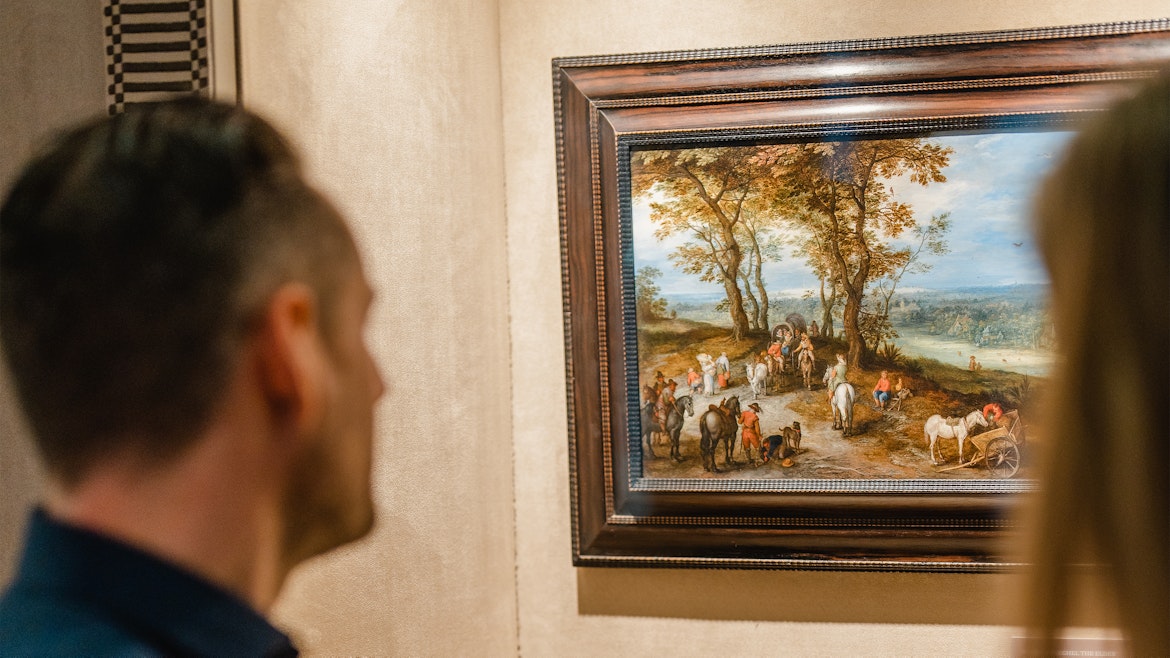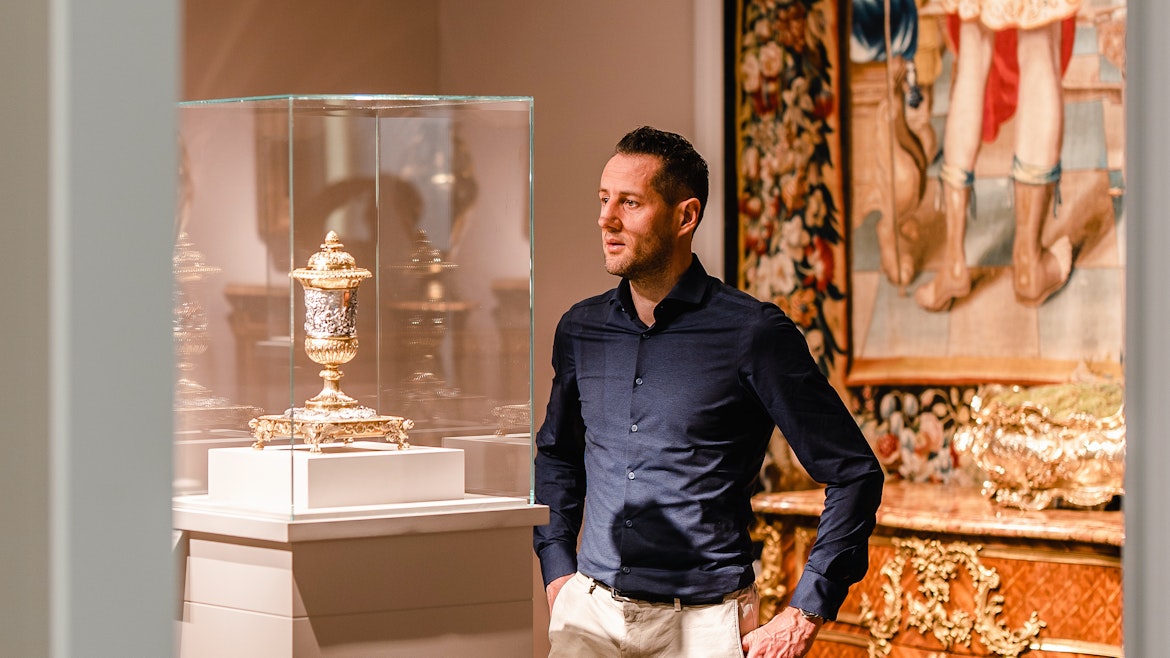 TEFAF – WHITE partnership