Starline Swimming Pools - Corporate website
Realisation of multiple B2C and B2B websites, a detailed lead flow and a pool configurator
With its great passion for pool- and wellness leisure, Starline is a well-known name in the private and commercial swimming pool world. Starline Group manufactures swimming pools and swimming pool covers and is a wholesaler of hot tubs and other wellness equipment. Its products are sold and installed by a network of recognised Starline dealers. Quality and customer perception are hugely important to the company, something you can see in its pools, pool covers and hot tubs. And, of course, the presentation and sale of these top-quality products demand a top-quality Craft CMS website. So, we felt honoured and enthusiastic when Starline entrusted WHITE with this project.
Online partner
WHITE has been Starline's online partner since as far back as 2005. This means that, over the years, we've become well acquainted with the world of swimming pools and wellness and have therefore been able to keep up with Starline's gradually-evolving requirements. While the company's demands initially involved the construction of a single website, more than 30 have come and gone by now. This is because different divisions, dealers and countries have needed different websites. Eventually, a honing of the online strategy was planned, resulting in five powerful websites, all with a singular goal and a clear-cut target audience.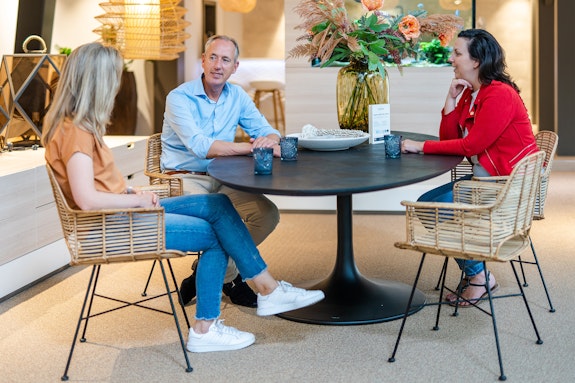 Aiming for a successful result together
We love being involved with ambitious customers who want to continuously grow online! And Starline is certainly one of those. With its dealer network a significant key to its success, optimisation of the dealer portal has represented an almost non-stop activity. Another frequent task has involved restyling on the basis of an altered corporate identity, while we've also set up an elaborate email marketing flow and consolidated different websites. As the cherry on top, we've developed a pool configurator that customers can use to put together their preferred swimming pool. Together since 2005, we've had far too many building blocks in hand to name, but one thing remains certain: the cooperation between Starline and WHITE is an excellent example of how enjoyable collaboration, with successful results achieved together, can be sustained through mutual brainstorming and good communication.
Features
Starline has already benefited greatly from the fantastic features incorporated into this website. Examples include hassle-free location of nearby dealers, easy following-up on leads and entire pools put together online using the pool configurator. Below is a summary of the most significant features on the Starline websites.
Pool and hot tub configurator
Configure pools and hot tubs online
Dropbox integration
Marketing material for dealers in a central location
Pool comparison tool
Compare specs for 2 different pools
Lead follow-up system
Leads followed-up in great detail
Dealer locator
Based on browser location or address
Content blocks
Highly-detailed collection of layouts