Why migrate from Craft CMS 2 to Craft CMS 3?
As you might know, new versions of Craft CMS are launched every once in a while. Right now, Craft 3 is the most current version. Because we still manage many Craft version 2 websites, we've compiled this article to make it clear why we recommend customers with Craft 2 websites to migrate to Craft 3.
Security
Craft 2 is not undergoing any further development, and no new features have been added since 31 January 2020. Security updates are only released in case of problems. Your website will continue working as normal, but problems such as Craft CMS leaks will not be resolved.
Improved usability
The user-friendliness of the CMS has taken a major step forward. Tasks such as the management, modification and addition of content will be a lot easier in Craft 3.
Content export
The latest version of Craft CMS features an export button on every page. You can use this to easily download files with pre-entered data and quickly export content whenever you need texts.
Most Content Management Systems need to be updated or migrated, just as you'd update something like your phone every few years. This is because, after some time, your phone will no longer be able to run the latest operating system, so it won't support the new features offered by the manufacturer. The same actually applies to CMS systems, including Craft CMS. As soon as Craft launches a new version, any further developments are aimed solely at that version. Support and security are still provided for a previous version, but these do lapse as time goes by. Once support ends, Craft generally offers one further year of security. This doesn't mean that your website will then stop working, but for reasons of security and being able to take advantage of the most advanced features and plugins, we recommend that you migrate from Craft 2 to Craft 3.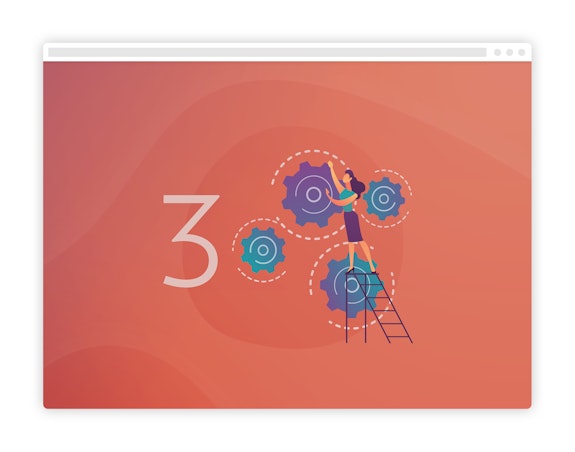 Advantages of Craft 3
An migration from Craft 2 to Craft 3 will take a various number of hours, depending on the size and complexity of your website. This is because developers must transfer the website to a new CMS version, something that represents a larger operation for one website than for another. Whatever the case may be, you obviously want to know what you can expect from this migration. What exactly are the advantages? Below, we list the most significant improvements incorporated into Craft 3.
Wat kost overstappen naar Craft 4?
We snappen dat je benieuwd bent naar de kosten van een overstap naar Craft 4. Deze hangen echter van een aantal factoren af. Daarom zijn de kosten voor iedere website verschillend. Als je klant bent bij WHITE, nemen wij hierover medio 2023 contact met je op. We kiezen samen een periode waarin we de update gaan uitvoeren, en geven je kostenindicatie.
Benieuwd naar het complete overzicht met alle nieuwe features? Je leest het in dit blog van Craft CMS: https://craftcms.com/blog/craf...
Your website future proofed
All things considered, there are – in addition to security – other advantages that make a migration from Craft 2 to Craft 3 an interesting prospect. As long as security is still in place, you can keep this migration in mind as a worthwhile option. However, as soon as Craft CMS can no longer guarantee security updates, we recommend that you migrate to the latest version without delay. After all, if the makers cannot provide security, neither can we. But one thing is certain: migrating from Craft 2 to Craft 3 will bring you completely up to date and future proof your website!
Also interested in the Craft CMS 3 migration?
Do you have a Craft 2 website that needs the migration to Craft CMS 3? Send us a message below ... or call ... chat ... e-mail ... LinkedIn ... us if you prefer.