PAL-V multilingual corporate website
The website behind the world's first flying car
The pioneering Dutch company PAL-V had a dream: to develop and sell the first flying car in the world. This is a completely new vehicle that performs well both on the road and in the air. For twenty years, they have been working on designing and developing this vehicle and building and extensively testing prototypes. In 2018 the time had come: the first flying model was officially unveiled at the Geneva Motor Show. By cooperating with well-known partners such as the TU Delft and Carver technologies, PAL-V is growing as a company with 65 employees that enjoys a high international profile.
Webdesign
By going deep into the online target group and ambition together, we can work out a complete design that revolves around a good user experience. We often work from the idea of 'mobile first' to be able to serve the widest possible audience.
Web development
With detailed specifications, the development team provides the concrete form using the latest frameworks and available technologies. Compatibility with different browsers, tablets and mobile telephones is a top priority.
Content
A site only really comes to life when you give it the right copy and graphics. That is why we follow the well-known principle that content is king. We always deliver a site that is filled up. That means you can go live immediately after the project is completed.
Cloud hosting
The online environment is hosted on a secured server provided with 24/7 monitoring, which guarantees maximum uptime. With this flexible setup, it is always possible to upscale quickly if necessary.
Fly high online too
As an international player, you can't neglect your online presence, and PAL-V CEO Robert Dingemanse understands this all too well. They encountered a number of problems with the old website. It was not multilingual, quite outdated, and the platform it ran on was obsolete and therefore not secure. The old website did not live up to PAL-V's plans and ambitions.
Time for a new CMS
That means time for change. But the boost that PAL-V has experienced as a company and its sudden international fame meant the marketing staff couldn't wait for a long drawn-out process to set up a new website and train in new technologies. It asked for a concrete approach with a new hands-on system that is easy to understand and easy to manage.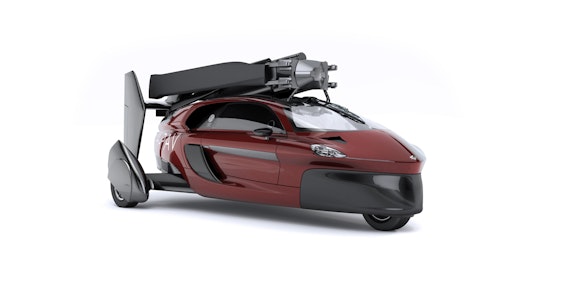 How do you stay flexible?
The questions that were asked were logical and crystal clear: is there a solution that fits our wishes without requiring an enterprise budget? How do we make sure we stay flexible and that we don't get stuck with our website again when we scale-up in the future?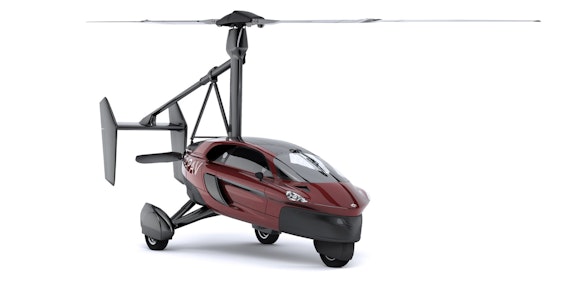 Looking for the right solution
WHITE becomes the new agency
In the winter of 2016, it was time for a full rebranding. Aside from the physical marketing releases, the marketing partner also made a design for a new one-page website. WHITE was brought in for the development part of the new website.
Getting to work with Craft CMS
WHITE developed a new website based on Craft CMS, the first version of which was launched in February 2017. To start with, this was not a complex environment with a great deal of space for expansion, but it did give WHITE the first chance to prove itself as a professional, collaborative digital agency.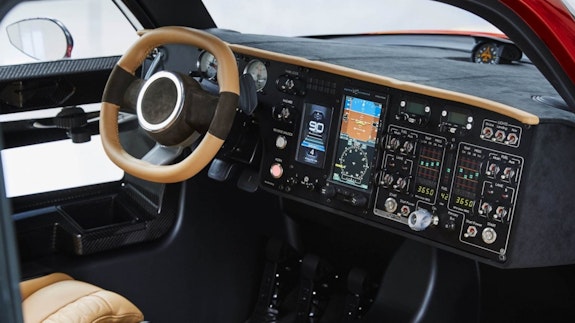 Developing together
As PAL-V and WHITE worked together longer, the online wishes became clearer. They needed more than a one-page website. There was a lot that could be done in terms of text and images. At WHITE's initiative, points for improvement were listed and a redesign proposed. When it became known that the flying prototype would be presented to the world at the motor show in Geneva, the renewal was accelerated. With combined forces, we worked together closely up to the last moment, resulting in a completely new website in March 2018.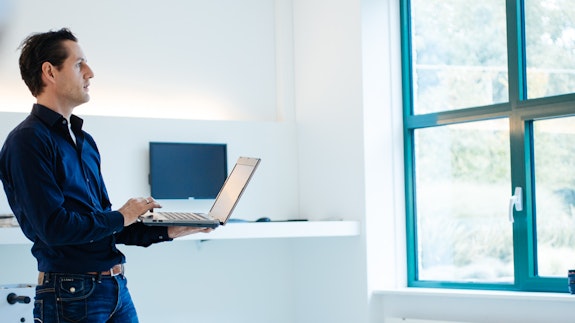 A modern, user-friendly CMS with perfect multilingual support
With more than 15 years of experience in the field of corporate websites, the WHITE team quickly knew that Craft CMS was the perfect option for this project. Displaying specific content for certain countries and regions within one page looked like a challenge at first, but this was ultimately achieved neatly with the right tools. The aim of rolling out the website in various languages can be managed in a very user-friendly way within Craft CMS. The necessary integrations with underlying systems and work flows mean that the website plays an active role in PAL-V's marketing process.

Robert Dingemanse, CEO PAL-V
Technical details of this corporate website
IP Geotargeting
Attune your content to the visitor's country or region. With geotargeting, the right content blocks are loaded automatically.
Integrations for marketing
Integrate optimally with applications such as Pipedrive with which requests and contact messages via forms are processed in the right place immediately, making it possible to respond more quickly.
Content Delivery Network
Provide a website that loads quickly anywhere in the world because the pages are delivered to international visitors from the nearest data center.
Smart content structure
Make every page unique and centered on what you want to convey. The different content blocks give you flexibility and freedom from standard page templates.
Fullscreen homepage
An attractive homepage with video that fills the screen immediately gives the visitor the right vibe. You immediately stand out from a standard website.
Responsive design
Optimal experience for users with different devices and screen sizes through the use of responsive design. And Google is also very happy with this.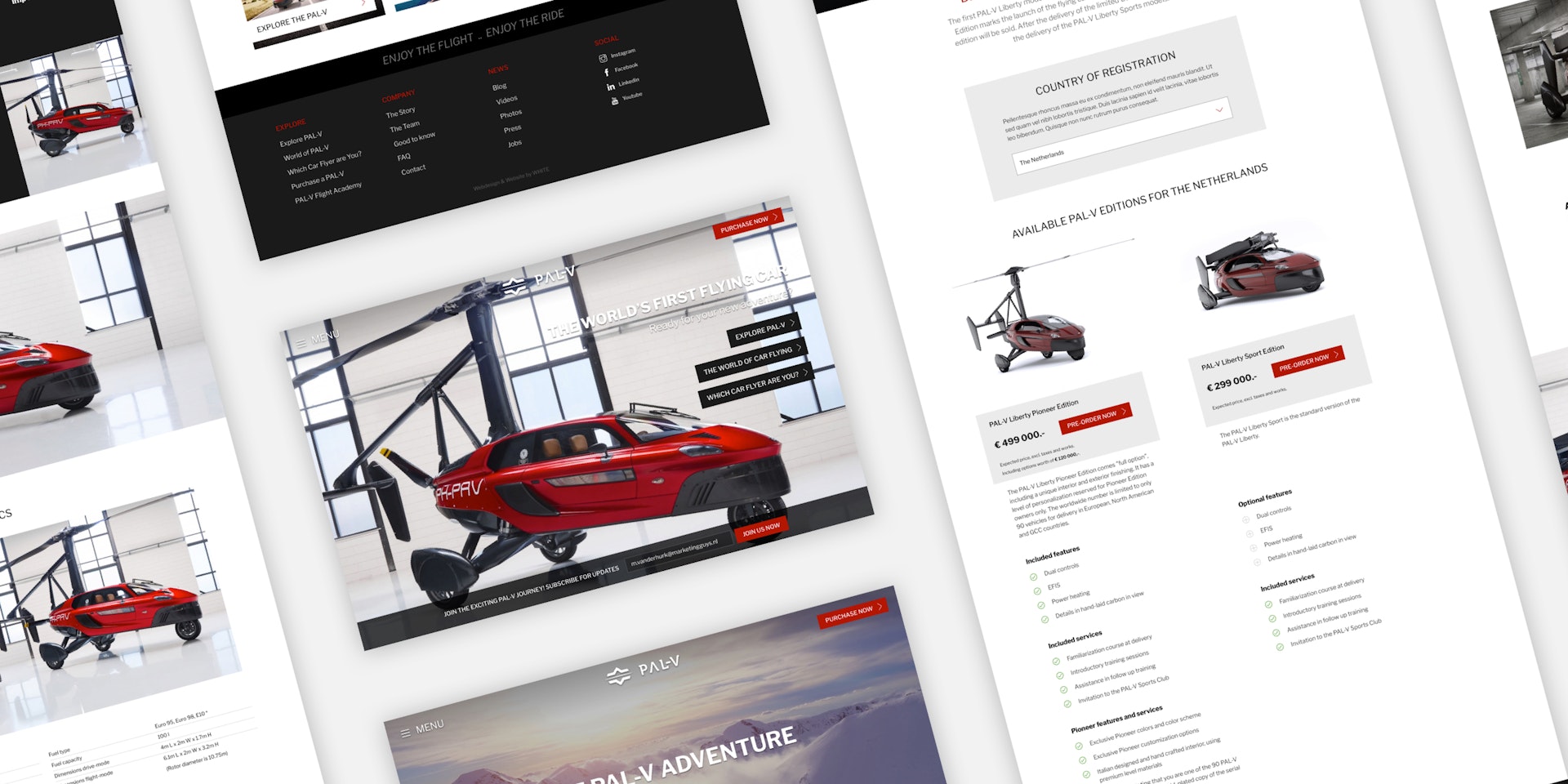 Also check out these corporate websites