Intouch Voiceworks - B2B portal
Strengthening partners with innovative services
Voiceworks owes its success to the development of innovative communication and collaboration solutions, which their partners deliver to SMEs. In 2005 the founders of Voiceworks started with their big plans to improve the telecom world with innovative solutions. And with success! Voiceworks has grown into one of the market leaders in the Dutch telecom and ICT market, with over 350 employees. In order to optimally support their partners, Voiceworks wishes to further develop their partner portal. In their search for a Craft CMS expert who can help them with this, a great partnership has arisen with WHITE Digital Agency. The main goal is: 'strengthen our partners with innovative services, with which they grow their business'. A great goal that we are of course happy to contribute to!
From challenge to success
Sometimes taking over an existing Craft CMS project is a challenge. After all, you have to build on other people's code and often a slightly different approach. Thanks to our many years of experience with Craft and the many migrations we have done, we know that we always complete it successfully, one way or the other. With a number of smart adjustments, we have ensured that the portal's static code is now a lot more flexible. This makes future adjustments or improvements much easier to implement. Once the migration was completed, there were still plenty of development requirements on the shelf. We have mainly focused on UX optimizations to improve the user experience. Of course, this was in close collaboration with Voiceworks, who know their customers and their wishes for the portal best. Examples of further developments that we have carried out: adding smart sorting, applying a clear menu structure and adding a 'batch count' that keeps an eye on unread news items. This is just a selection of all the optimizations we have implemented. Everything to help Voiceworks serve their partners as user-friendly as possible!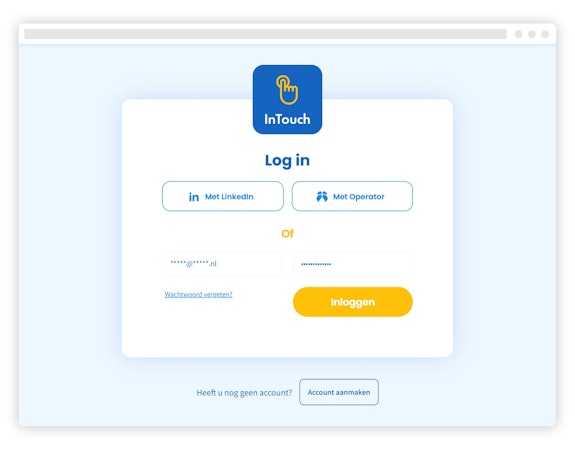 Also interested in a B2B portal?
Do you want to talk with us about an online project for your business? Send us a message below ... or call ... chat ... e-mail ... LinkedIn ... us if you prefer.